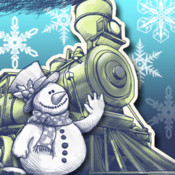 USER REVIEWS:
Great [Version: 1.6]
This is one amazing game. I had hours of fun game play.
amazing! [Version: 1.6]
this game is very easy to grasp yet difficult to master in its gameplay... its the perfect game for my phone.. and had a great experience too while playing. must have game as its very cool.
awesome game! [Version: 1.6]
This game is very easyily played with the controls... best game ever experienced in gameplay on my phone. must have game..