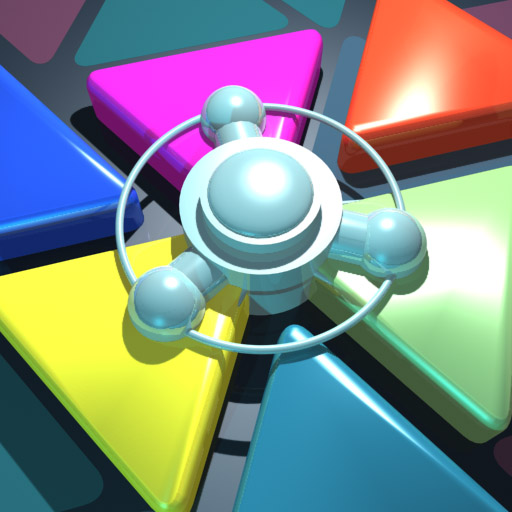 Put your logic to the proof! – it will not be easy
Trigee Color
is not a conventional logic game, but much more...
Pay attention, think ahead, memorize - the only way forward to succeed in obtaining.
Your mission in the game is to rotate the triangles back to the appropriate position in the shortest possible time.
Compare your result with other's.
Be the best...
Features:
- Simple operation
- 4 difficulty levels, 8 tracks per level
- "Trigee Group" connections affecting each other
- Time Attack levels
- World Wide High Scores
USER REVIEWS:
favourite! [Version: 1.4]
Great, my most used app
ProphitBHB [Version: 1.4]
Great App :-)
Satisfait ! [Version: 1.4]
Voilà, je veux remonter cette moyenne qui ne mérite pas d'être si basse rien que parce que 5 personnes n'ont pas compris les règles car, et oui, c'est en anglais ! Avant qu'on me réponde que c'est pas normal, je pense qu'il vaut mieux que vous appreniez un minimum cette belle langue. Très content, de longues huerez de détente pour un jeu très original ! Bravo !