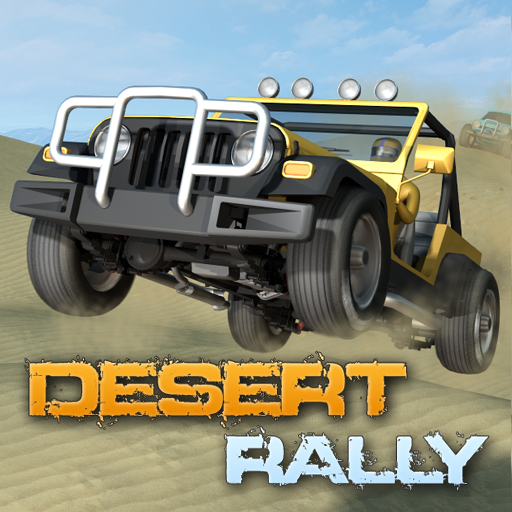 Desert Rally is very difficult to write about. You should try it, you will be quickly enchanted by the amusing, energetic gameplay. To compare our results with others is very enjoyable and entertaining. The player's task is to get the vehicles to checkpoints in the proper order in different locations. Compete in the desert and oases through to minefields.
This is a very simple and funny game from the "line drawing" genre.
Some require fast fingers, others require Careful planning.
Features:
- 4 different tracks
- 20 types of vehicles
- Environmental impacts on vehicles
- Spectacular, minute graphics
- Particle system
- Online high scores
Take part in one of the most prestigious race in Desert Rally.
Be the Best!
USER REVIEWS:
Great game [Version: 1.1]
Worth the 99 cents. I like the game!
THIS IS NOT A RACER but something even cooler! [Version: 1.0]
It is like they took their previous game, Plane Control, and put it on the ground with all sorts of rough terrain. While it appears your rugged vehicles can cross over anything in the map (well, maybe not the minefields), the rougher terrain the slower they'll go. This terrain then makes a fun extra factor when drawing out your routes since it is no longer just a matter of factoring the vehicles' relative speeds (like in Plane Control) but the route they've been given which will likely have them speeding up and slowing down the full route. I also love the routing system that requires you to often criss cross the map in all sorts of weird ways just to hit all of the checkpoints in the proper order (by just touching any given vehicle, its next way point will light up which comes in handy once things start getting chaotic and you temporarily forget where you were sending this truck to begin with). Finally, while not actually an HD game (doesn't support iPad native graphics), it looks and plays GREAT on an iPad with minimal pixelation when put into the x2 mode!
Good Control [Version: 1.1]
The gameplay is not new, but the graphics is great. You have to draw lines from cars to the destination points. But avoid collisions, then this is the end of the game, it's not so easy. A better gameplay with more features has the successor Craft Control, which i also own. Nevertheless it is a good game.